questions or to reserve your team spot? email Luana at vaughanwomensoccer@gmail.com or text her at 416-676-7556
2 nights of play:
FRIDAY NIGHTS – PLAYERS AGES 25 AND OVER – INDIVIDUALS ONLY, NO TEAMS. YOU CAN REQUEST TO PLAY WITH A FRIEND. STARTING June 18 or 25, 2021. GAMES SLATED TO PLAY AT 7:00 P.M.
SUNDAY NIGHTS – PLAYERS AGES 18 AND OVER – FULL TEAMS ( FULL TEAMS REQUIRE MIN 18 PAID PLAYERS) , PARTIAL TEAMS AND INDIVIDUALS WELCOMED – STARTING June 20 or 27, 2021 – GAMES SLATED TO PLAY AT 5:00 P.M. AND 7:00 P.M.
COST PER PLAYER: $225.00 INCLUDES ALL FEES AND FULL UNIFORM
MINIMUM OF 10 GAMES PLUS PLAYOFFS. ALL TEAMS MAKE THE PLAYOFFS.
GAMES PLAYED ON VARIOUS PREMIUM GRASS AND TURF FIELDS IN VAUGHAN*
NEW THIS YEAR! NO MORE PAPER REGISTRATION FORMS. SIGNUP ONLINE USING POWER UP BELOW.
PLEASE NOTE: POWER UP IS FOR REGISTRATON PURPOSE ONLY, AND INCLUDES ALL WAIVERS.
PAYMENTS BE MADE USING POWER UP FOR THE WOMEN'S LEAGUE.
click the link below to register:
https://vaughansoccer.powerupsports.com/
2 WAYS TO PAY: CREDIT CARD FORM BY SCAN TO vaughanwomensoccer@gmail.com or by picture text to 416-676-7556 ( SEE FORM BELOW) OR VIA ETRANSFER TO vaughanwomensoccer@gmail.com
*Credits for this past indoor season can be used towards summer registration and balance by the 2 acceptable payment methods. *
The document 2021_OUTDOOR_CREDIT_CARD_AUTH_FORM.pdf was attached to this post.
Whether you want to meet new people, socialize, and workout all while playing soccer - this league is for you. Vaughan Women's Soccer has over 17 years of experience in running a successful and organized recreational indoor and outdoor league with divisions for both 18+ and 29+ year old women. With fully trained referees and different nights and seasons to choose from, count on Vaughan Women's Soccer to fulfill the fun, athletic and competitive side of you. Be a player in our league. We want YOU on our team! contact us at vaughanwomensoccer@gmail.com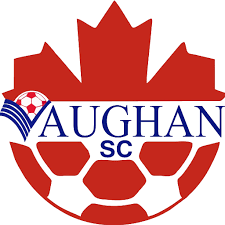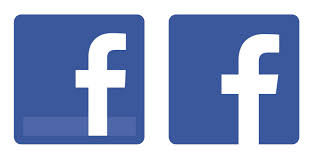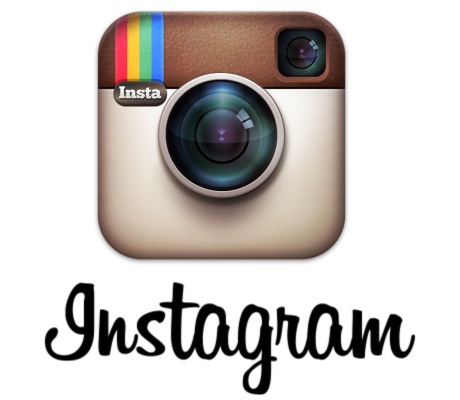 vaughan women soccer on facebook
vaughanwomensoccer on instagram
 Red and Yellow Cards (applies to indoor)
All yellow cards will carry a 2 minute penalty. A 2 minute penalty is applied to the team who has received the yellow card and will be required to continue one player short no matter how many goals are scored against them within the 2 minutes. After the 2 minute period, the team shall return to full strength, including the player that received the yellow card. 
All red cards carry a 1 game suspension. In the case where a player has received a red card in a game for fighting, spitting, abusing the ref or another player verbally – the player will serve the standard 1 game suspension, however a 2nd offense will result in expulsion from the league. If a player is given a red card, she shall leave the playing area immediately. A 5 minute penalty is applied to the team who has received the red card and will continue one player short no matter how many goals are scored against them within the 5 minutes. After the 5 minute period, the team shall return to full strength, excluding the player that received the red card.
If a goalkeeper receives a two minute penalty, her time may be served by another player on the field. For a red card, she will be ejected from the game and will not be allowed to come back to play.
 Fortfeited Games
Teams must give the league at least 4 hours advance notice if forfeiting a game. Failure to do so, will result in a 3 point loss in the standings. A second offense will result in $130.00 team fine. Teams will be given a 1 game pass. Teams that forfeit games after that will be fined $130 regardless of whether we receive advance notice or not.  
Illegal Players

ANY TEAM CAUGHT USING AN ILLEGAL PLAYER ( NOT ON TEAM ROSTER AND NOT REGISTERED WITH VAUGHAN SOCCER CLUB) WILL AUTOMATICALLY BE GIVEN A LOSS FOR THAT GAME. SECOND OFFENCE WILL RESULT IN SUSPENSION OF THE CAPTAIN FOR 2 GAMES (OUTDOOR) OR 1 GAME (INDOOR).



A PLAYER MUST BE READY TO SUPPLY PROOF OF WHO THEY ARE ( IE: DRIVERS LICENCE) IF ASKED BY THE CONVENOR OR REFFEREE AT THE FIELD. IF THEY DO NOT PROVIDE PROOF THEY WILL NOT BE PERMITTED TO PLAY THAT GAME.